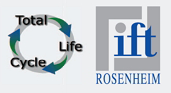 Our actuators and control units have the sustainability certificate EPD according to DIN ISO 14025 and EN 15804With the growing awareness for sustainable constructing, the term "life cycle assessment" will be focused more and more. With the construction of a new building, not only the economical characteristics of the whole building will be important. The main perspective will especially focus the individual parts and their very own live cycle assessment. From their production, over their life time to their disposal, the whole life cycle of a particular product will be examined.
Actuators and control units for smoke and heat exhaust are important components in modern buildings. In most cases, they are in use until the building will not be used further more. In order to support the building owners and the architects with their requirement of sustainable constructing and the work with those important products, the actuators and control units from Simon RWA were evaluated according to the standards DIN ISO 14025 and EN 15804.Afterwards, Simon RWA gained the "Environmental Product Declaration" (EPD). It is an overview of a live cycle assessment for each of the evaluated products.


Please feel free to use these EPD with your Simon RWA products to gain a sustainability certificate for your building according to the established valuation systems like BREEAM, LEED, as well as the German systems by the DGNB (Deutsche Gesellschaft für Nachhaltiges Bauen) or the building ministry.


You can find a short version of these EPD below. If you need further information, please ask our sales managers.


Sustainable constructing and a positive life cycle assessment - Simon RWA is supporting you.