Controlled Ventilation - VENT 3/6 ventilation panel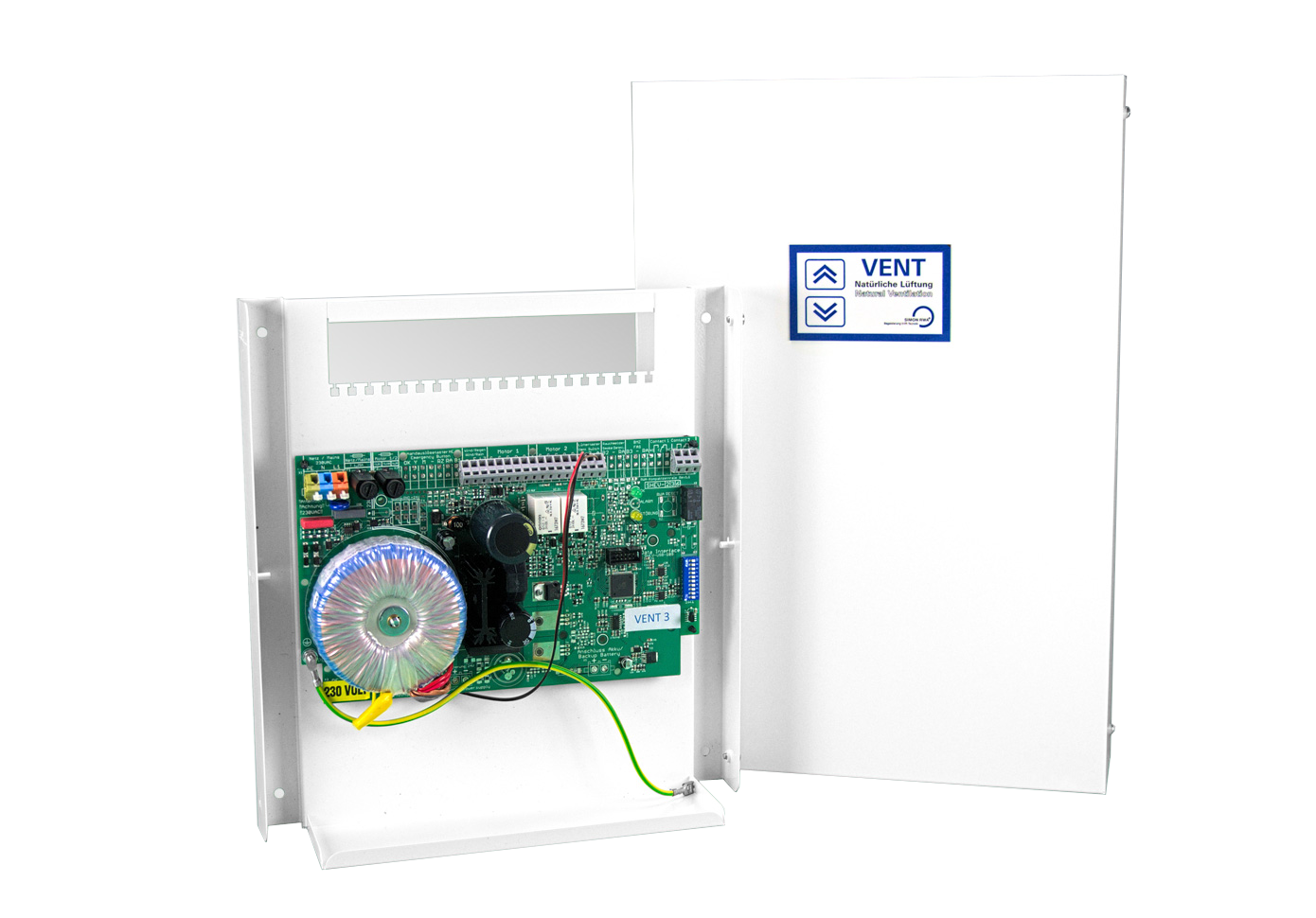 A multifarious range of actuators for window automation are mainly in the area of 24 V DC. The Folding Arm² motor family or the special kinematics of the slit actuators approved for smoke ventilation are developed for extra-low voltage. For powering this kind of technology the company Simon RWA Systeme GmbH offers with their VENT 3/6 a compact control unit for natural ventilation in private and industrial use. Powered by 230 V AC the VENT 3/6 supplies constant 24 V DC with whether maximum 3 Ampere or 6 Ampere output current. Two motor channels in one ventilation group offers the connection of several actuators.
Versatile ventilation unit for private and industrial use
The special of the VENT 3/6 is the microprocessor based control unit with a multitude of features:
Connection of push or key rotary switch or the combination witha thermostat (optional).
Connection of wind/rain sensor
Dry contact for forwarding of different status
Ventilation functions like Dead Man function, Stroke limit and Automatic ventilation CLOSE
The VENT 3/6 is inserted in a good-looking white steel housing (RAL 9010) with membrane buttons for OPEN / CLOSE / STOP You will find the prices for the VENT 3/6 with your internal login or contact your responsible sales. You can find further information on our
product page
VENT 3/6 and with our brochure.