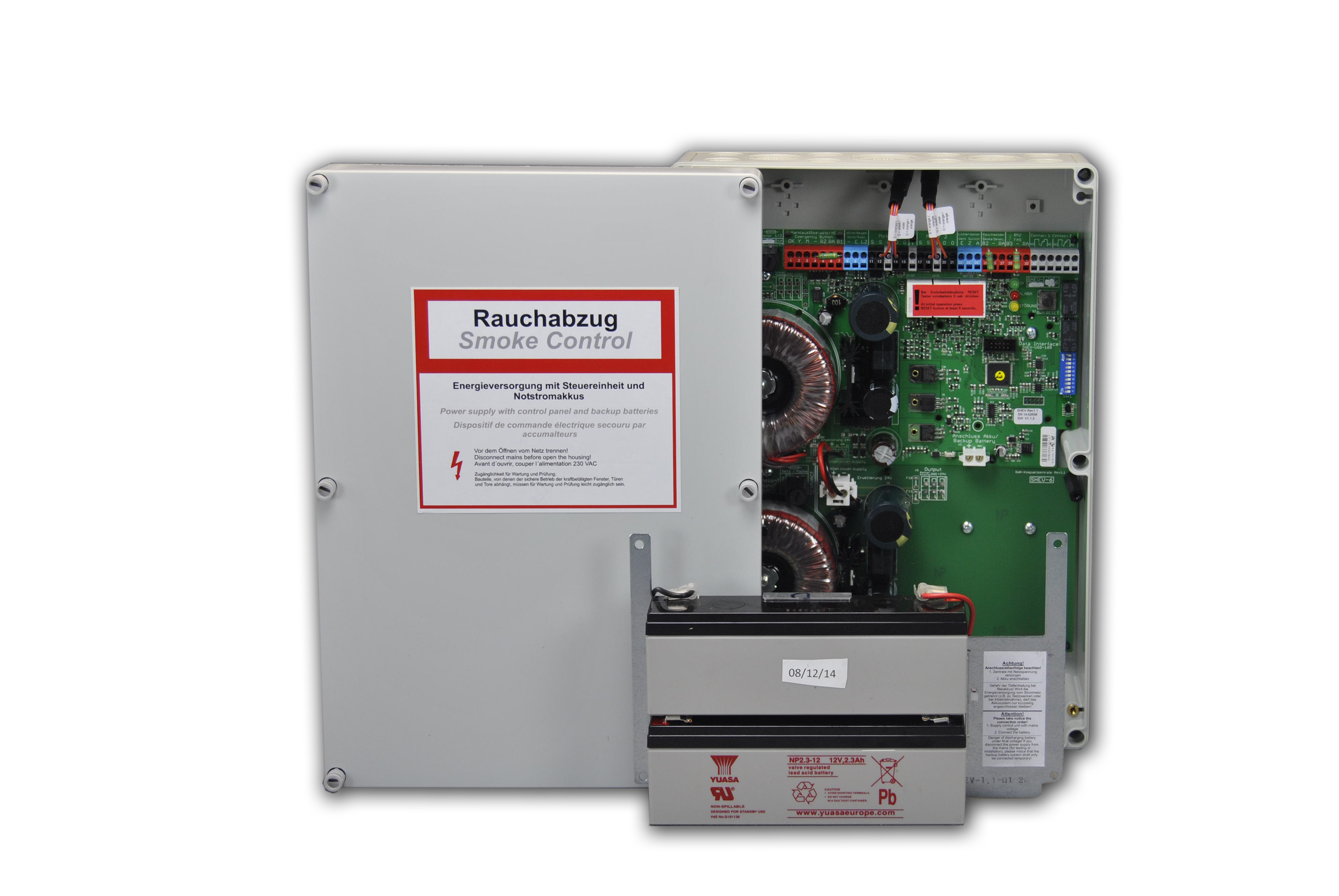 From the compact control unit series SHEV® we offer you now a new version for the use with magnetic clamps. With a steady current of 2 A you can connect safely a various number of electrical magnetic clamps. The enclosed battery keeps the system alive for 30 minutes in case of mains failure.
There are often requirements for preventive fire protection that openings in walls or stairwells have to be kept whether closed or opened. These must be put into their alarm position in case of fire. Both options are attended to protect people in buildings, for example by opening of smoke vents in stairwells or closing smoke and fire seals in floors and fire areas.
Electric holding magnets for defined positions
There is a range of different types of actuators for automatic opening and closing. Eletrical magnetic clamps are used particularly in applications where gravity or gas/pneumatic springs open or close a door or a sash automatically.
With a constant power supply eletrical magnetic clamps keep the door or sash in a definite position. After triggering in case of fire the magnet drops and the system opens or closes itself according to its requirements.


Control unit SHEV 2 HM with magnetic clamps
The SHEV® 2 HM for magnetic clamps is a compact control unit out of the SHEV® series which are tested according to ISO 21927-9, prEN 12101-9 and EN 12101-10. Based on technology with a microcontroller the control unit offers different inputs for all triggering devices like emergency switch, smoke detector or fire alarm system. With a steady output current of 2 A / 24 VDC it provides power for a huge amount of electric magnetic clamps. In case of mains failure the enclosed battery keeps the system alive for 30 minutes.


In combination with the SHEV® 2 HM the Simon RWA magnetic clamp / locking unit EAP-HM with 650 N force and a current of 0,125 A is recommended. The SHEV® 2 HM is compatible with Simon Link® and therefore offers a various number of preferences, which can be set by the technician on site.


More information about our new compact control unit for magnetic clamps in the attached advertising folder or on request from our technical sales.