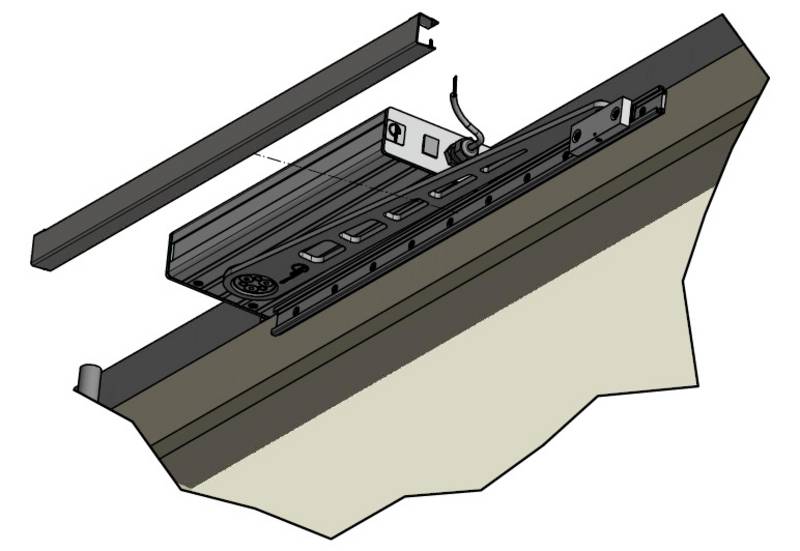 Plug-in cover plate for Folding Arm²-rotating window EA-KL²-DF, Free extension of the EA-L connection cable, Current withdrawals in the product family chain actuators
Plug-in cover plate for folding arm²-rotating window EA-KL²-DF
For protection and for optical reasons the running rail of the K-KL²-DF bracket set is supplied with an additional cover plate made of stainless steel. This had previously been fastened to the window or frame with screws. Future bracket sets contain the cover plate in a plug-in version suitable for the version - for less space and assembly time.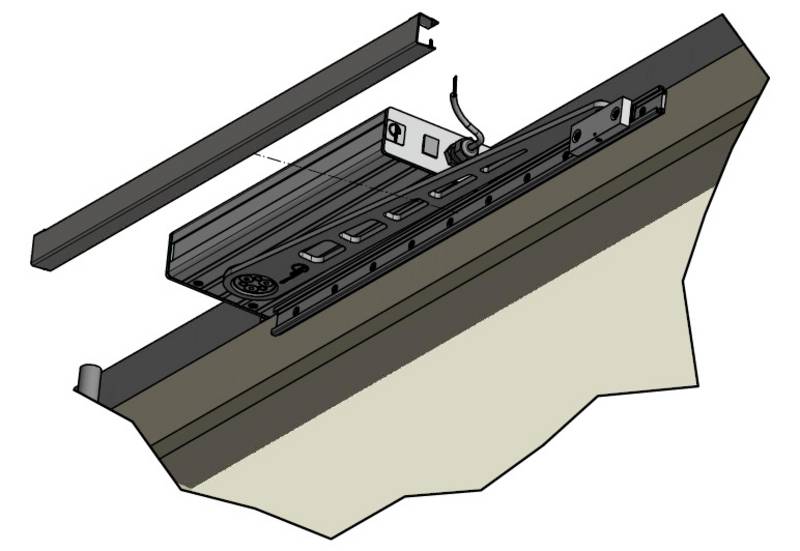 Free extension of the EA-L connection cable
The length of the connection cable of the linear actuator family EA-L is successively adapted during production. The previous 2,000 mm long connection cable is extended to 3,000 mm, free-of-charge. The operating instructions are currently being revised.
Current withdrawals in the product family chain actuators
With the products EA-K-30 and EA-K50, Simon RWA systems has a broad range of products in the sector chain actuators. Further developments in this product family are already being planned. For this reason, some actuator types are now being discontinued and remainders sold. Following articles are concerned:
Chain actuator EA-KS-30/480
Chain actuator EA-K-50/500 (-T) (only the stroke length 500 mm; Still available are 400/600/750/1000/1200/1500)
Chain actuator EA-KNA in 24 V DC and 230 V AC