Folding Arm² for turning windows - EA-KL²-DF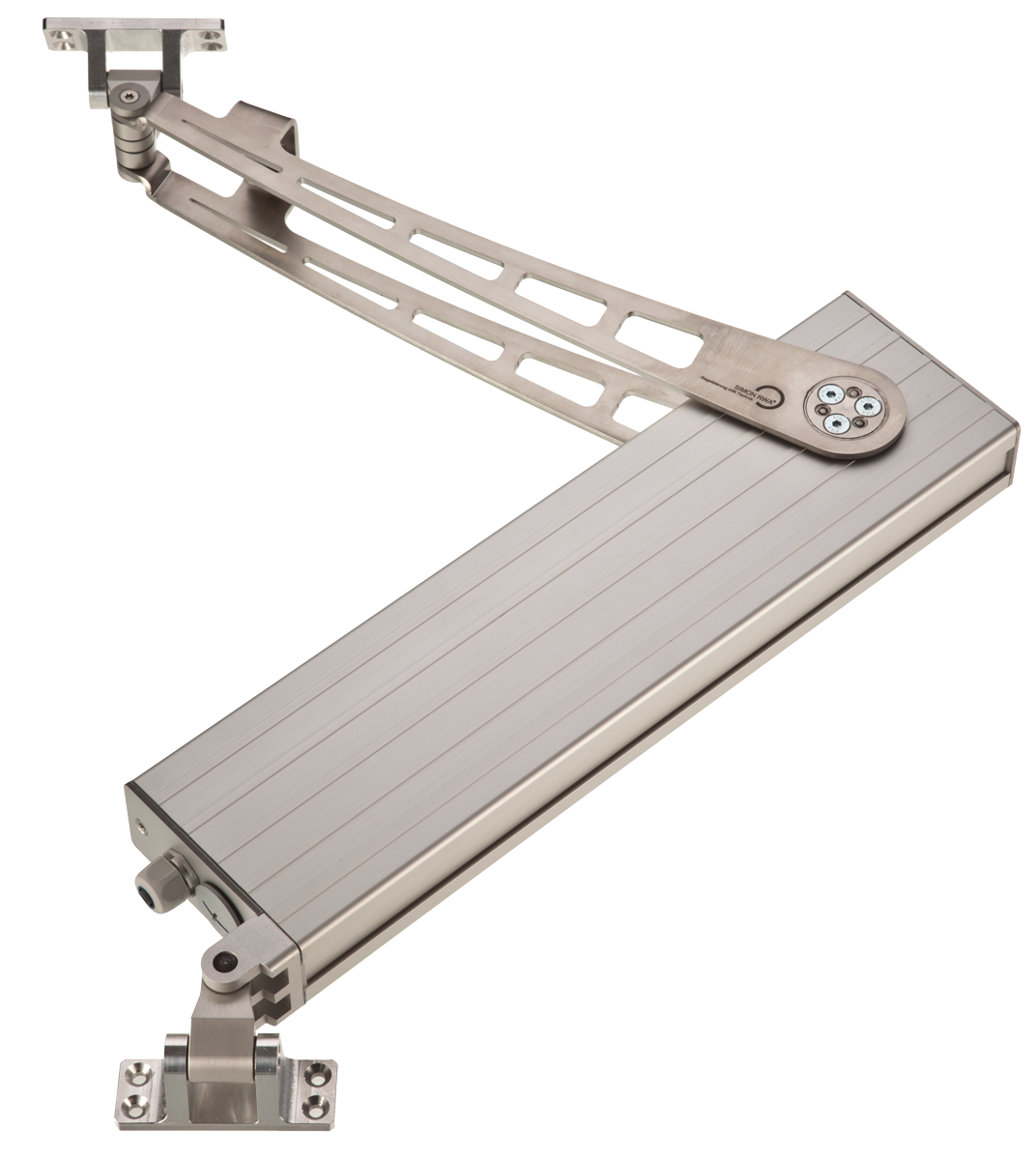 Turning and roating - in any case the opening is reliable! The new Folding Arm² for turning windows impresses with its characteristics.The
Folding Arm² for turning windows EA-KL²-DF
is the further development of the door opener technology for window automation. Through its smooth sliding track the turning-actuator reaches easily a huge force transmission onto the window sash - for an opening angle more than 140°. In both end positions the actuator offers the known ?F?- contact for controlling of sequence controllers. If difficult mullion sashes in older buildings or modern thin windows at bottom, top or side hung application, the EA-KL²-DF completes ideal the Folding Arm² portfolio.
One bracket set for all applications

One bracket set for each application, whether opening inwards either outwards. 500 N for each arm! A huge force transfered by the sliding track onto the sash. With its integrated tandem cut-off up to four actuators can be combined. The setup of each EA-KL²-DF actuator is possible by Simon Link® - adjustable amongst other things are the opneing angle, cut-off current in OPEN/CLOSE/SOFT-CLOSE and the delay perios in OPEN/CLOSE (for e.g. secondary sashes). Technical data for the short and long version, as well as for the different bracket sets available on the Folding Arm² EA-KL²-DF product page.