M-SHEV® - The intelligent SHE control panel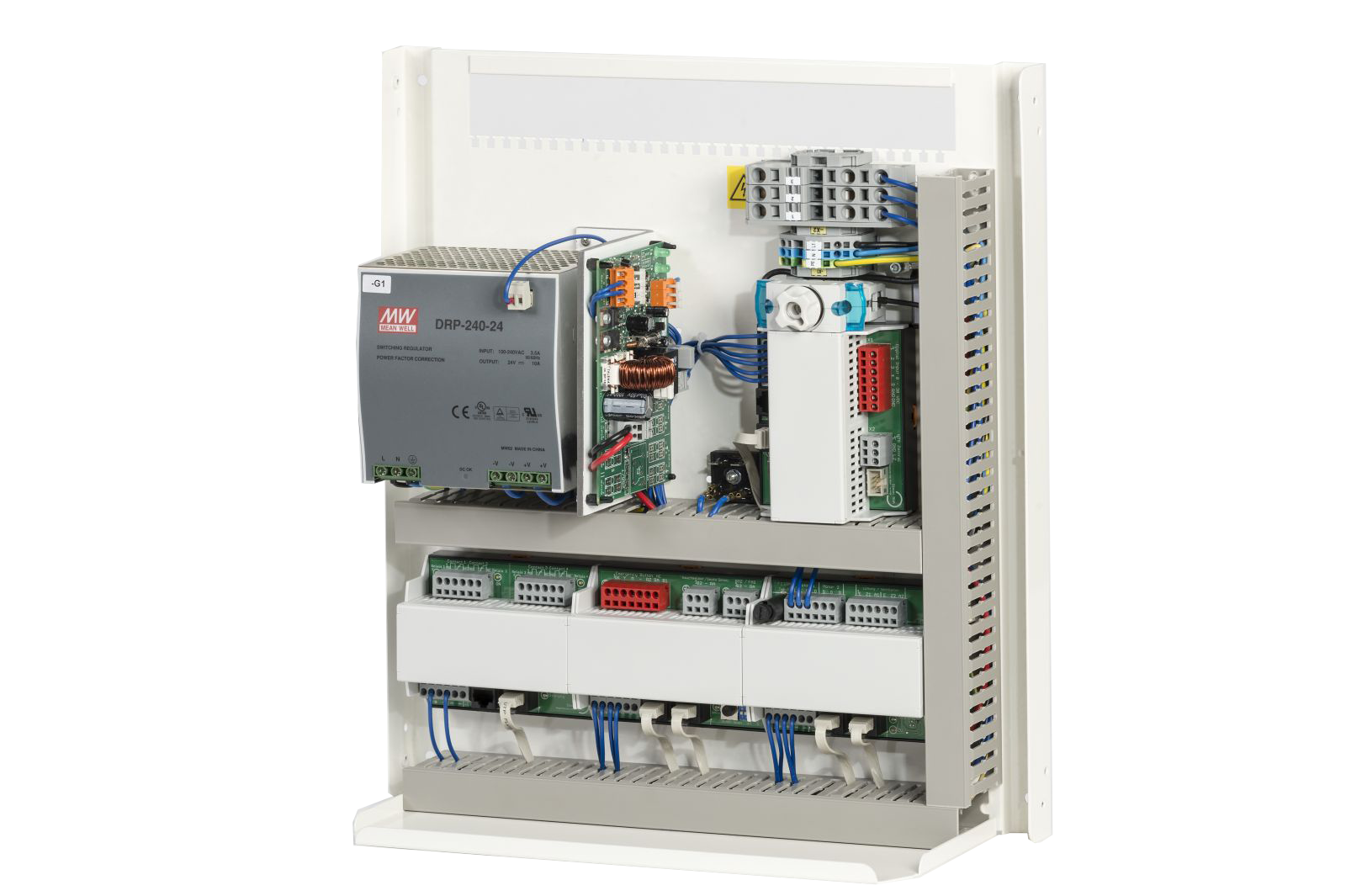 Simon RWA® starts into the digital era of modular control panels for smoke ventilation. Logic linking now takes place digitally instead of analogue as before. The heart of the control panel is a microcontroller that connects all the modules together via a digital BUS. M-SHEV® is the new digital control panel for smoke ventilation. Based on the concept of the ESM with its "flat" design and the approved power supply according EN 12101-10 the M-SHEV® provides fully functionality for reliable hardware and flexible software. Together with the parametrisation software Simon Link® the M-SHEV® can be installed and programmed intuitively in a short time after the mechanical setup.
Changes on-site possible

Changes on-site after the installation are done within a few clicks at any computer or tablet. Many new customer wishes can be realised fast. Convince yourself about the advantages of the new modular technology on its own website www.m-shev.com with an explanation video. The technical data wil be found on the product page M-SHEV. From now the M-SHEV® can be ordered as compact control unit M-SHEV-10-AP and will be shipped soon. It contains beside the power supply for an output current of 10 A the basic modules central interface ZI-100, sensor interface SI-100 (1 alarm group) and the motor relay MR-120 (1 natural vent group). One free slot for the message interface MI-100 (four potential-free and free programmable changeover contacts) is available.


| | |
| --- | --- |
| ST4 3340 | M-SHEV-10-AP |
| ST4 3382 | MI-100 |