New application possibility for chain actuators K50 and K30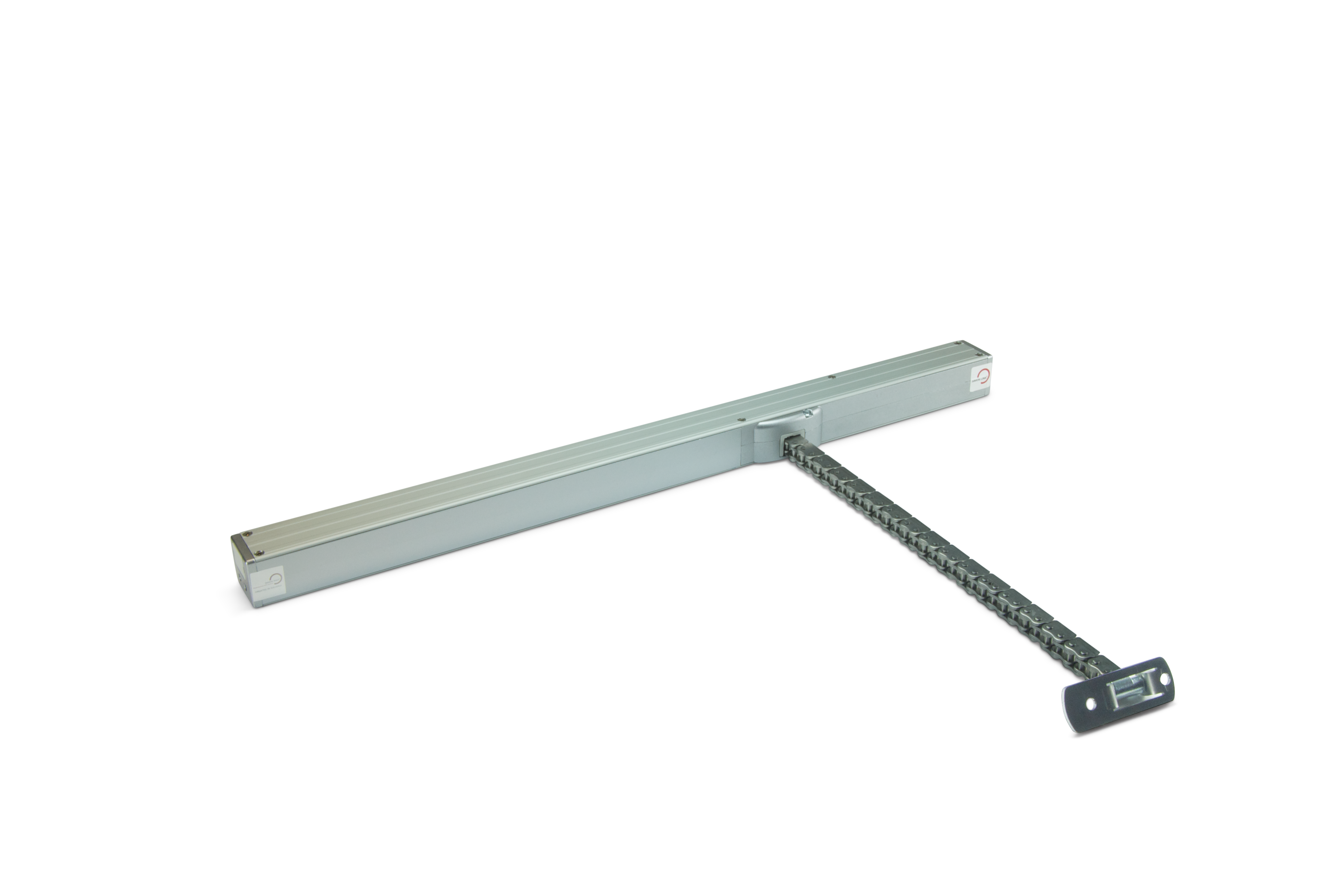 The chains of the actuators K30 and K50 are designed in such a way, that even high push forces can be transferred when operating the window. For this purpose the top bracket was developed in the way that when driving out the chain the therefore necessary chain preload will be generated.
During the opening the chain gets a defined "pre-beding", which provides a necessary stability for the chain. If now the top bracket will be turned about 90° during mounting on the window (see figure), this function cannot be guaranteed anymore to 100%. However increasingly many window profiles exist, which require such an application. For this way Simon RWA developed a special top bracket - K-K-OK-SK.
With this bracket the manual declared push forces of the chain actuators can be transferred reliable also in case of the figured application. We would ask our customers to order this bracket separately as assecories in case of need.
For further questions to this topic, please contact our sales technicians.

Part no: K2 5106 / K-K-OK-SK