New control electronics AM-830 for Smoke PROtec® and Fire PROtec® curtain systems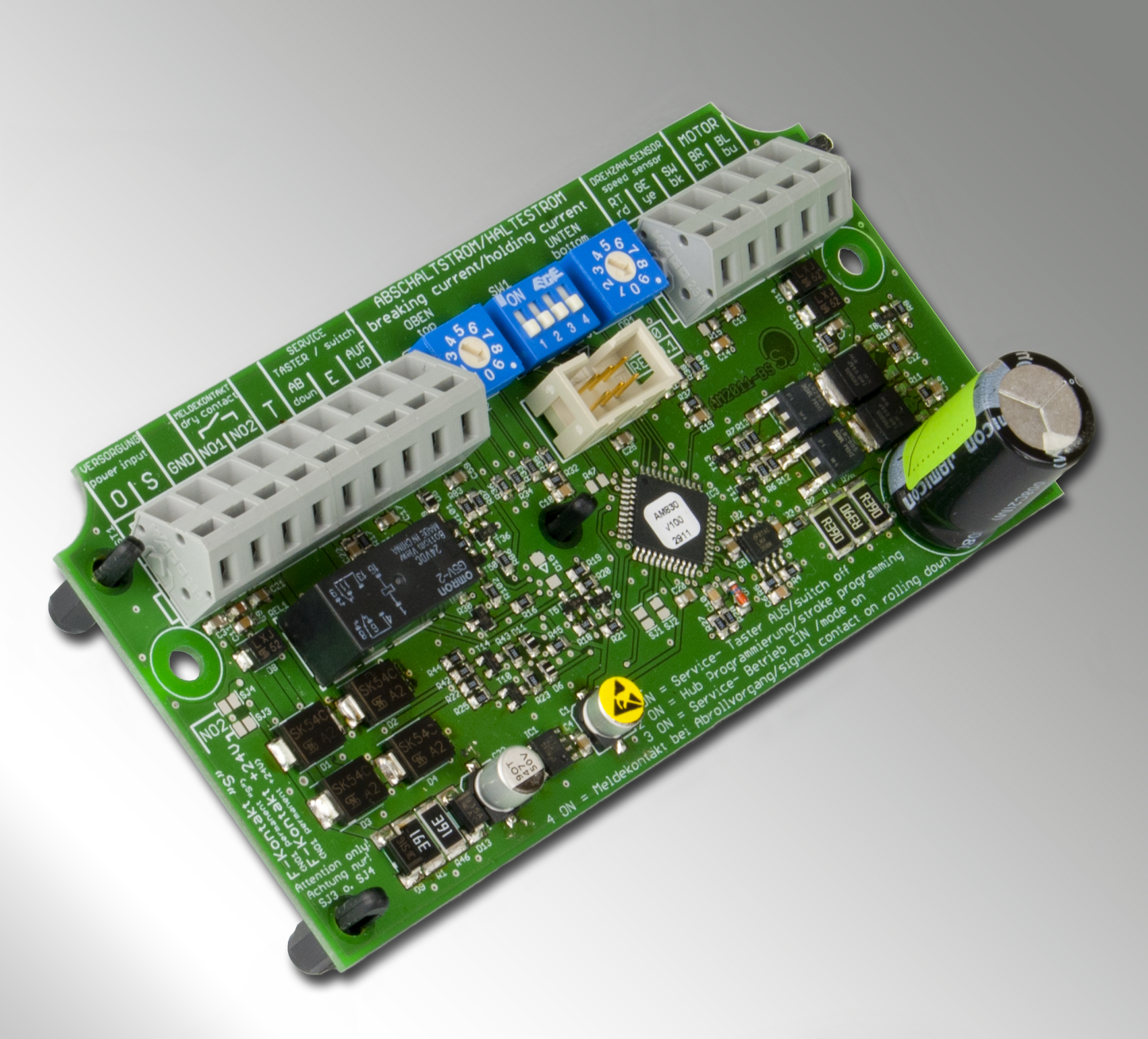 With the new motor control unit AM-830 we break new ground concerning safety curtain control. The AM-830 together with a central supply unit (SHEV®, ESM) will replace the known RSV-500 control unit in the future. The AM-830 will be placed directly to the roller of the Smoke PROtec® or Fire PROtec® curtain system and is, directed by a microcontroller, responsible to hold the curtain it its position and monitors it at unwinding in the case of fire.
Following features are available:
Current limit while winding
DIP-switch settings
Programming the unwind stop position
Rotary control switch for holding and nominial current settings
Dry-contact
Programming interface and service switch
Cycle counter
Holding current regulation in case of battery mode
Innovations for smoke protection curtain and fire protection curtain


With the AM-830 for the future you need, independent of the size of one roller, only one motor (with new gear) and one AM-830 for each roller. You can connect up to 4 rollers (for smoke curtains) together in tandem mode. Without on supply unit the AM-830 motor control units will be supplied from a central supply unit. For this our known control units SHEV® 3/6 (3 A for one single roller each size enough) and ESM in RSV-version are available. They will also be used for the triggering of emergency buttons, smoke detectors or fire alarm system. With the bigger batteries of the control units compared to the RSV-500 the battery time increases up to one hour.
Part number: M2 3330