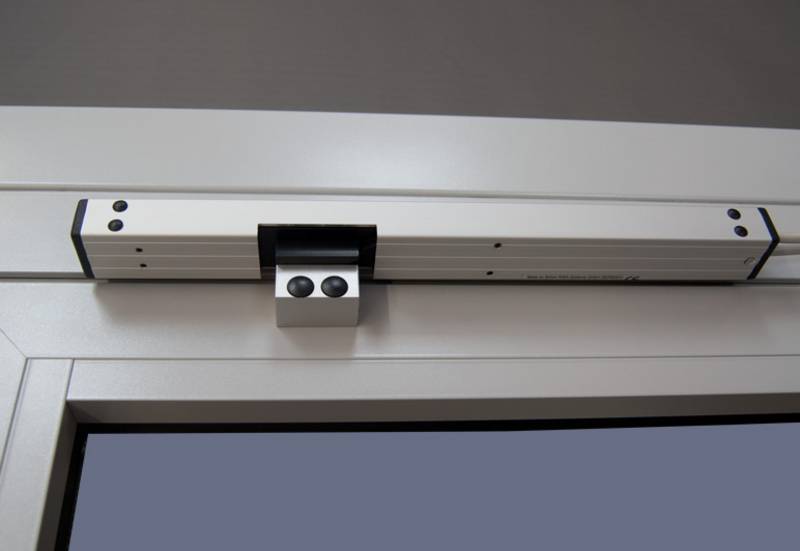 Shortened, twice as fast and extremely quiet: The new supplementary locking ZVE-UNI - available in different variants.
Previously, the standard of the additional interlocking system was the electric additional interlocking system ZVE-UNI (B5 6101). Through many discussions with customers and technicians for the further development and improvement of the system, we have decided to re-launch this product. The result is an interlocking system with proven and new functions.
Optically, the housing has shortened by 75 mm and contains the SIMON-typical ribs in the surface. The volume was significantly reduced, and the runtime could be shortened by more than half.
Instead of the previous 5 A, the ZVE-UNI-I / A can now switch 6-A-current and, for example, control two folding arms EA-KL²-L. The outer dimensions (size ratio 25 mm) as well as the connection via the terminal strips are unchanged. The variants -I and -A describe the cable routing. In addition to the known cable routing, which is guided from the outside (-A), the supply of the connection cable can now conduct from the inside (-I) of the frame or window. Furthermore, all fastening screws for inward opening windows, which are mounted on the window, are now hidden. Externally opening windows now require an additional mounting plate (B5 6126). For composite windows or if a bigger overlap is required there will be another additional mounting plate soon.
In addition, the electrical additional interlocking system ZVE-UNI-I / -A can now be combined with all electrical actuators which supply an F-contact or a potential-free contact in the OFF position.